Toyota Hiace Camper Van 1991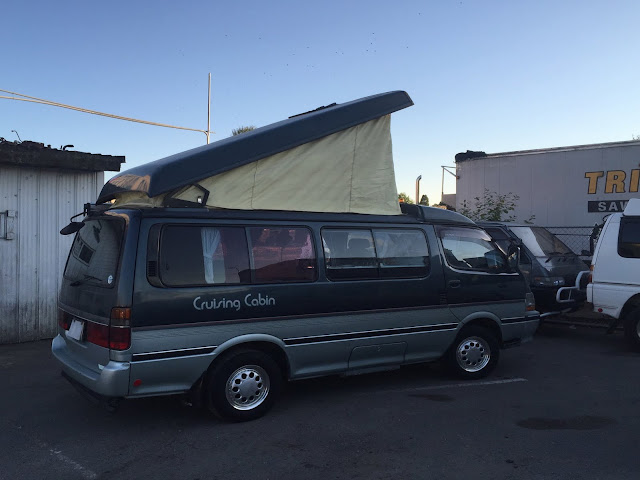 Rare Toyota Hiace Camper van for sale in Canada, but it can easily be imported to the USA.
See more from the seller, Silk Road Autos or call them at 604 727 0232.
From the Seller:
1991 Toyota Hiace Camper Van diesel 2.8L 4 cylinder with pop top bunk bed, propane stove, electric fridge, sink, awning, outside power outlet and more -sleep up to 4 tiny people and seats up to 6 – Recently serviced with new timing belts, tensioners, radiator, water pump – all fluids checked/changed, seals checked/changed, brakes checked/changed, chocks checked/changed
completely rust free and extremely rare especially one eligible for US import
Hate, Love, Want, Have a Story or Have Another One For Sale? Let us know in the comments BELOW.