Tow it Thursday – 1996 Toyota Previa Minivan Project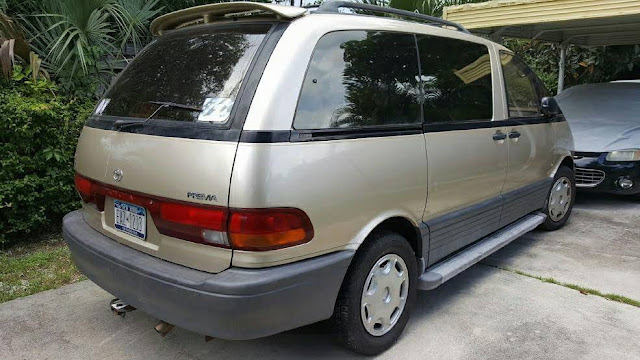 Toyota's minivan from the 1990s had a very JDM feel to it. The styling is perhaps more modern than the current Toyota mini-vans. These vans have a cult following and are likely to increase in value. The seller is asking $600 for this van. The engine is blown, but he states that he has a supplier that will install a new JDM engine. This is perfect for you guys and gals that like to buy strange projects.
The seller is asking $600. See more from the seller on Craigslist.
Excellent condition 1996 Toyota Previa SC with blown engine. I have a supplier for a JDM engine with 45K miles who is also a Toyota specialist installer. Interior and exterior in very good to excellent condition. This could be one of the best remaini
ng Previas in the nation with the engine swap.