Porsche 918 Spyder Sliver With Red Interior – Supercar Saturday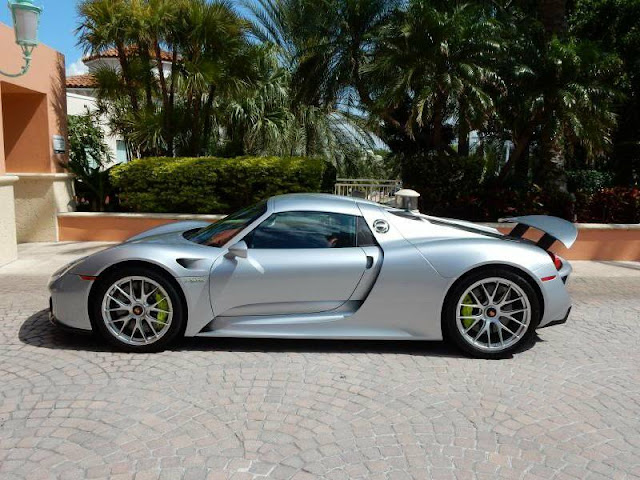 2015 Porsche 918 Spyder
Rare Porsche 2015 Porsche 918 Spyder for sale in South Florida. The asking price is 1,495,000.
More Information From the seller's description on
Craigslist
:
Immaculate Ultra rare Porsche 918 Spyder, this car is one the most rarest pristine cars in the whole world, the porsche is a collectors item and its been proven to go up even more in value, this one only has 1900 miles and come extremely well equipped. yes i can finance on it for serious buyers and I'm probably the only person that will offer financing on a vehicle with this amount. if you have any more question feel free to call or text me whenever at
Like This Car or Hate This Car? Let us know in the comments.