Lancia Delta 2.0 Turbo HF Integrale – 4×4 Friday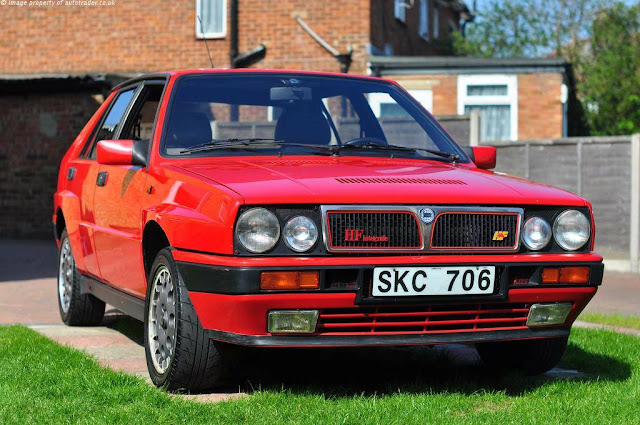 Very rare rally car from the crazy rally days of the 1980s. The 1980s were legendary for Group B rally cars that had no limits. These cars and the cars they were based off will continue to rise in value and be cherished by car fans. See more from the seller about this Lancia for sale below the photos.
From the seller on Craigslist:
This car is one 80's car that will blow your mind. It has that sexy Italian styling that will have you looking back at it every time you get out of it. A real eye catching head turner this small car has 165bhp that will get you from 0-60 in 6 seconds with a top speed of 135mph makes it a very quick quick car for even today's standard. Back in the 80's these cars dominated the world rally seen. This 1988 classic with left hand drive was registered in Sweden. It now has a clear Florida title, legal import car. Very clean good condition. Central locking, electronic windows., Mileage 84000miles- the speedo is in kilometers and reads 136000. There is a full service history- all bills and history from new, New Turbo changer in 2008, The car has been in a collectors dry storage for 6 years before returning to the road in May this year. Very good suspension and handles like a dream., Original paint , Not a respray, No rust at all , All original., RED. This is a true Italian Iconic car.. Must see.. This car will sell fast to the first person to see it so don't hang around. The seller is asking $55,000.
Hate, Love, Want, Have a Story or Have Another One For Sale? Let us know in the comments BELOW.