Barn Find Holy Grail in Miami Florida – Collector's Entire Collection For Sale
Dream of being the next Wayne Carini? This huge collection looks like the ultimate barn find collection. The collection is located in Miami, Florida USA and he has a second collection for sale in Germany. See a list of the collection and more from the seller below the photos.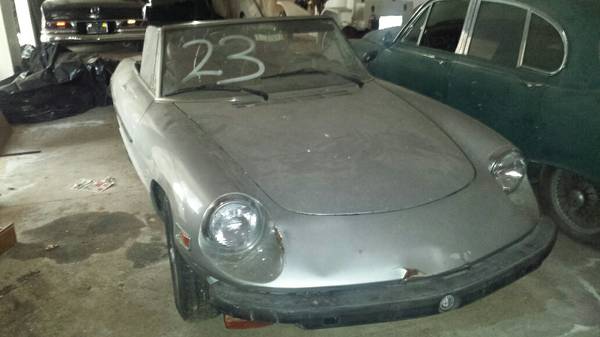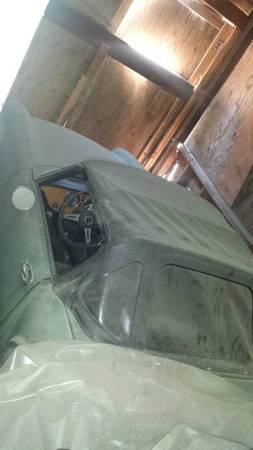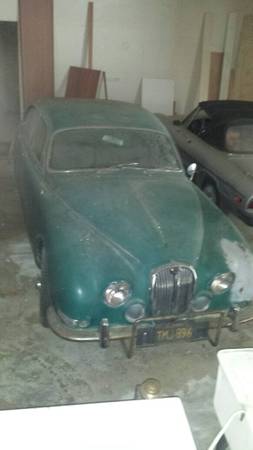 1966 Jaguar 3.8s
1970 Jaguar XJ6
1958 MGA
1914 Model T Ford Roadster
1956 Willies Flat Bed
1972 Alfa Romeo Spider
1973 Alfa Romeo Spider
1962 Mercedes Benz 220 SE Coupe
1974 Triumph Spitfire
1974 Triumph Stag
1976 Renault Le Car
Asking 95K which is a great deal for all these cars.
Cars need some restoration. Please call for more information, no emails.
Also below are the cars for sale in Germany which are not part of the above package but might be of interest:
1971 Mercedes Benz 250 C
1974 Mercedes Benz 280 C
1956 VW Rag Top
1994 Chevrolet Corvette Targa
1985 Alfa Romero Spider Convertible
1974 Mercedes Benz 450 SL
1958 Chevrolet Bel Air 4 Door
Hate, Love, Want, Have a Story or Have Another One For Sale? Let us know in the comments BELOW.