Alfa Romeo Giulia Super 1.3 Original Paint – Purple?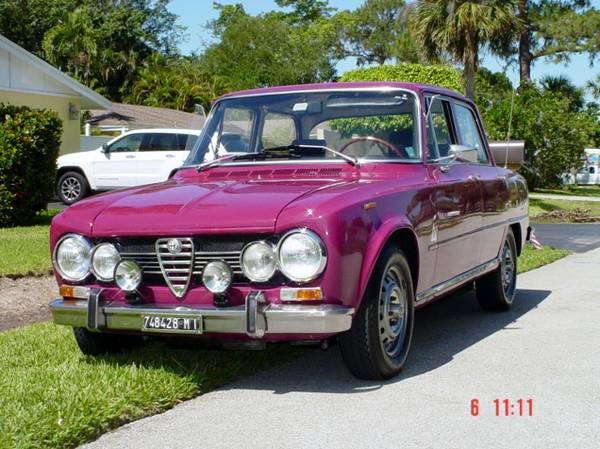 My first thought was why did the owner paint this Alfa Romeo Giulia purple? The color is a factory color and it is original on the car. It will certainly stand out and it gives the car some funk. See more from the seller below the photos.
Hate, Love, Want, Have a Story or Have Another One For Sale? Let us know in the comments Below.
Beautiful and Unique Giulia Super 1974
Records on hand for over $11,500 in services and repairs.
Very solid and very clean. 5 Speed factory transmission. Original engine.
Strong engine, excellent transmission, brakes, suspension, etc.
Original factory paint. Perfect interior. Lots of new parts.
Florida Title. Speedo in Kms (11000 Kms).
See more from the Seller on Craigslist.