2012 Nissan GT-R With Built Engine – Supercar Saturday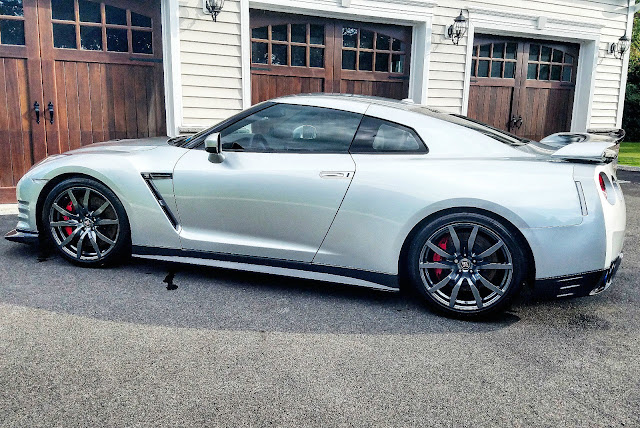 A Nissan GT-R with a built engine that cranks out over 800 hp. Crazy, yep. See more from the seller on
Ebay
below the photos.
2012 NISSAN GTR
Built 3.8 Motor Stage 1 Short Block (Kaizen/ Top Speed Motorsports) Only 2000 miles on built motor
Manley custom pistons
Callies connecting rods
Manley 9310 wrist pin upgrade
ARP custom aged main stud kit
Nissan bearings
Machine work
Precision balance
Assembly
Shep 1k Transmission (Just Installed 08/16) $15,000.00
TSM Pro Eight Turbos
HKS Down Pipes
HKS Exhaust
1650 Asnu Injector Set
HeadGames Head Porting
Gsc Std Intake Valves
Gsc Std Exhaust Valves
Visconti Flex Fuel Kit
AMS Alpha Boost Control Solenoid
Walbor 450 E85 Fuel Pumps
Current Tune/Dyno Results 848WHP 815TQ (Dynojet)
The seller is asking $90,000 on
Ebay
.
Hate, Love, Want, Have a Story or Have Another One For Sale? Let us know in the comments BELOW.