Nissan Figaro – Keep Cars Weird Wednesday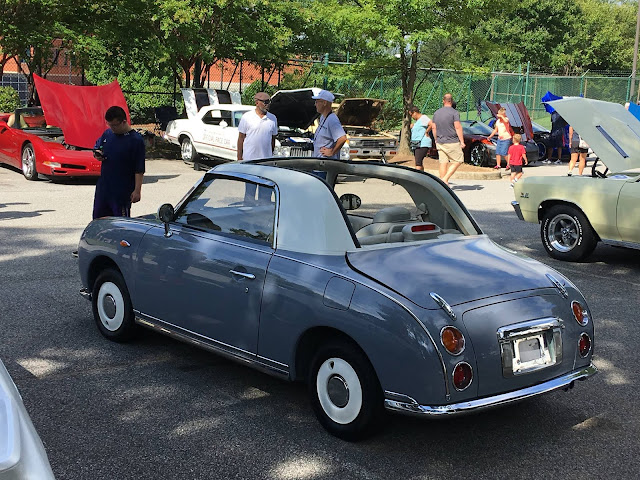 Our friends at R Works Imports are offering this fantastic JDM import, the Nissan Figaro. The Figaro is a unique car that combined retro with futurism. See more about this car below the photos.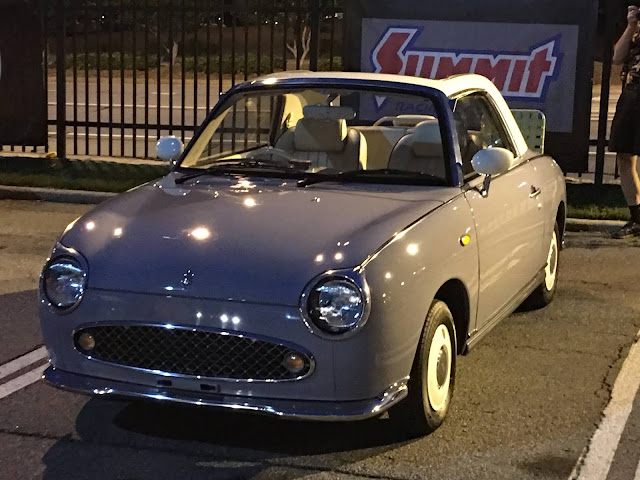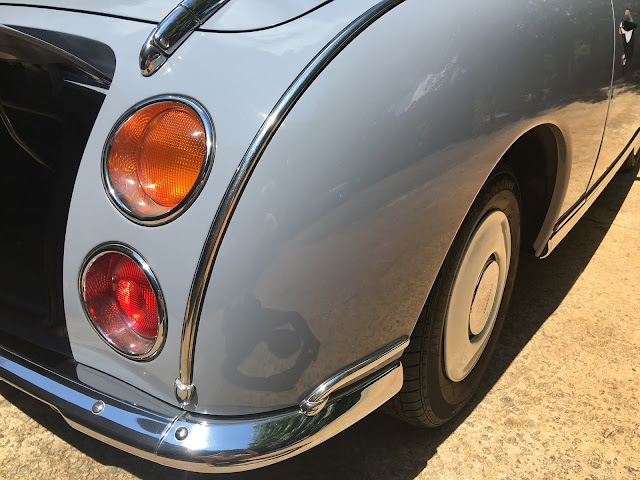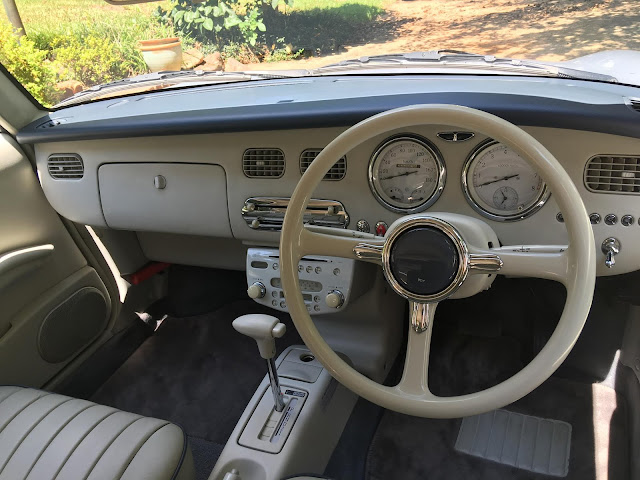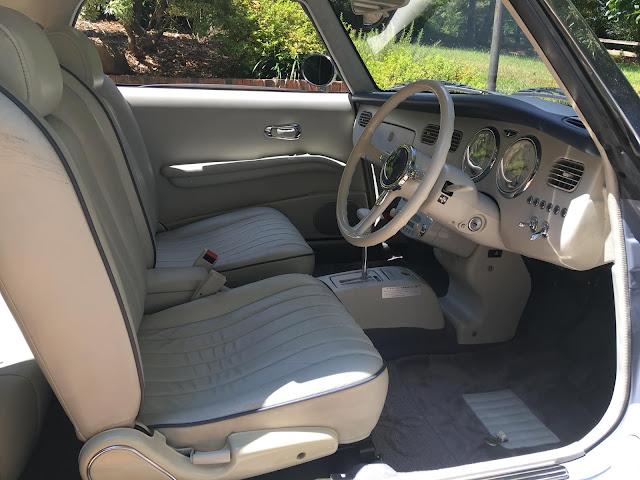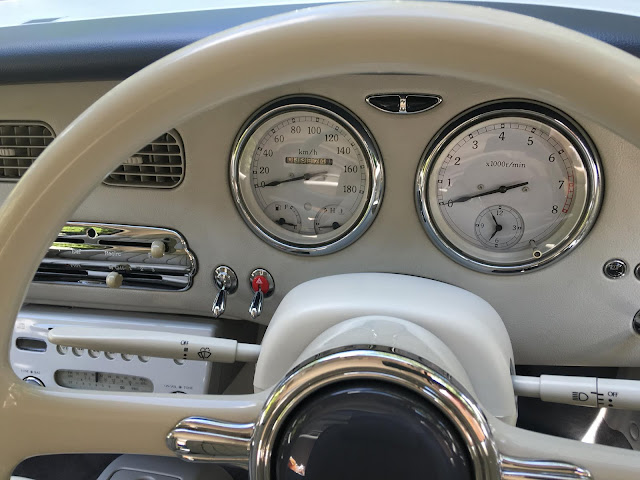 About the Nissan Figaro
The Pike Factory design, Nissan's special project group, the Figaro, a two-door, 2+2 retro-styled fixed-profile convertible was first introduced at the 1989 Tokyo Motor Show and originally marketed solely in Japan at their Nissan Cherry Stores. In 1991, Nissan Motor Company was to celebrate 50 years of manufacture and thus decided to celebrate a "Back to the Future" design for a very limited car. So limited, that originally only 8,000 were to be produced, but the demand was so great that another 12,000 cars were produced. The total production number of 20,000 were released in three batches, between February and September 1991. Potential owners had to enter a lottery in order to win a chance to buy the car, which was priced at 1,870,000 yen. Literally, tens of thousands of lottery tickets were sold and winning tickets changed hands for far in excess of the launch selling price.
The Figaro was marketed in four colors representing the four seasons: Topaz Mist (Autumn – the rarest color with only 2,000), Emerald Green (Spring), Pale Aqua (Summer) and Lapis Gray (Winter). Equipped with a 1950's/60's retro body style with matching cream leather interior, instruments and cd/radio; the Figaro was also fitted with modern power steering, power windows, Air Conditioning and a rear glass window with defrost. Every Figaro made was powered by a 4-cylinder, fuel injected, 1.0 litre turbo charged engine backed by a 3 speed automatic transmission. A limited number of cars came with a passenger side basket under the dash and cup holders in the center console. See more from the Seller R Works Imports You can contact them through their Facebook Page.
Hate, Love, Want, Have a Story or Have Another One For Sale? Let us know in the comments BELOW.