1991 Citroën BX BX 14 TGE – Keep Cars Weird Wednesday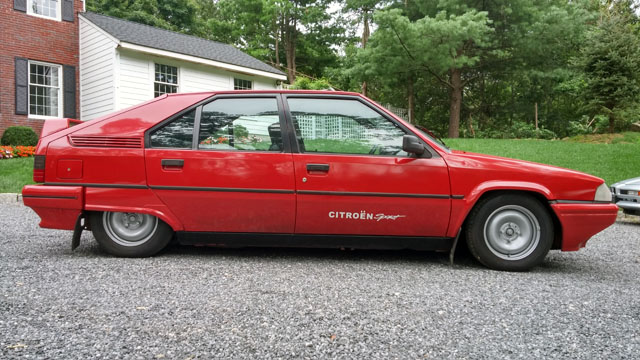 Ever see one of these in the USA? Doubtful, since they were never imported. This one is imported legally into the USA under the 25 year rule. Look for more interesting European cars like this Citroen in the future as the 90s cars are now available for import. See More from the seller below the photos.
From the Seller on
Ebay
: This 1991 Citroen BX 14 TGE is not only rare here, it's rare all over the world. She has never been registered in the US and needs a little TLC but she's a ton of fun to drive and feels like a the true European sports sedan she is. You're going to love this car as much today as you did when you were younger. Call 914-552-6808 with any questions or click that But It Now and make her yours today!
Hate, Love, Want, Have a Story or Have Another One For Sale? Let us know in the comments BELOW.