1986 Isuzu Trooper DLX Turbo Diesel 4×4 2-Door Manual Transmission – Turbo Tuesday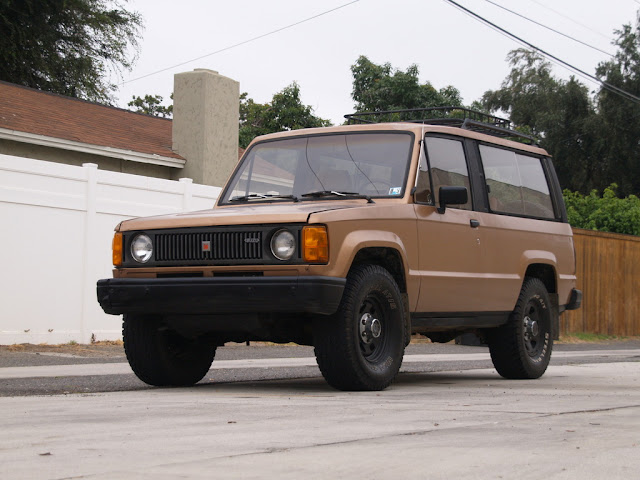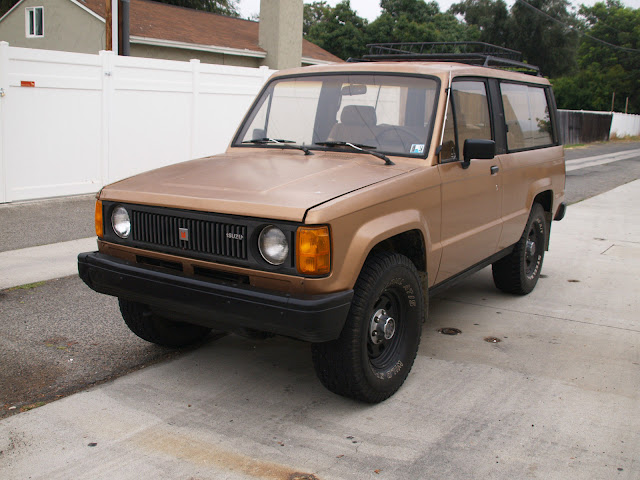 While this may just look like a aged Isuzu Trooper with a few dents it is actually very rare. This model has the rare in the USA diesel engine and the 2-door configuration. From the seller's description on eBay:
This is 1986 Isuzu Trooper 4×4 Manual with a Turbo Diesel engine with very low miles! These SUVs are very rare and hard to come by! These Diesel engine run for ever and this whole thing is built like a tank! I uploaded 40+ pictures and uploaded a video clip so you can hear the roaring of the beast of a 2.2L Turbo Diesel!
The interior of the Isuzu is in great shape! The front two seats where just redone. It is brand new! All the carpet are nice and clean with no major rips or stains. The headliner is nice and clean with along the carpet. The interior smells nice with no weird odor or smell. The rear bench is still original. If you want the rear bench wrapped with the same material, I can have it sent to the upholstery shop and have it matched for you for another $500. I would leave it alone as it is.
The exterior of the SUV is in okay good shape overall. It does have dings and dents here and there. The front right fender has some dings in it. The hood has some paint blemishes. Nothing major but dings and dents here and there. The car does have a couple of rust spots here and there. Nothing that cannot be not fixed. Just some tinkering work. All the doors, glass, window and lights all work like they should. It just cosmetic dings and dents. It has a cool basket mounted on the roof and comes with everything you see in the pictures.
Mechanically, the SUV is in good shape. It runs strong. The transmission shifts perfectly and the clutch feels strong. The engine does not vibrate or make any weird noises or sound. The automatic glow plug has been bypassed. It has a manual button to push for 5 seconds and then start. It starts up perfectly with 1 crank. It does blow some black smoke for the first 15 seconds and then goes right away. It might need some adjustment or cleaning per the mechanic. The RPM gauge does not work, I am not sure why. The A/C compressor is disconnected. It came that way, I never bothered with it. It may just need a compressor or more parts not sure. Other than those issues, the truck is in good shape!
This is a very cool truck and very unique looking. It is ready to be a daily driver and you can do some upgrades and fine tune it along the way on the weekends. It is very rare and it turns head everywhere. People always turn and look when they hear the diesel motor pull up. I described this SUV to the best and it is a 30 year old truck and it is possible I missed something. I strongly encourage an inspection before you bid. The truck is stored at a facility which does have lifts and if you need to use it for an inspection that arrangements could be made
Like This Car or Hate This Car? Let us know in the comments.