1981 Citroen CX Athena Mark I – 26,000 Original Miles In the USA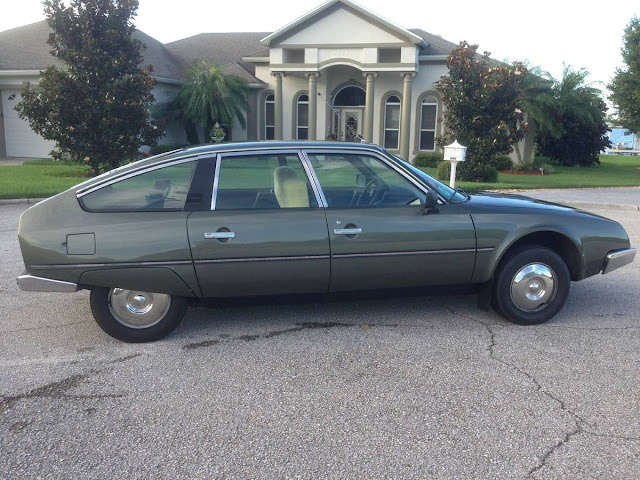 1981 Citroen CX Athena 26,000 Original Miles
Very rare in the USA, a Citroen CX. The smoothest ride in the world wrapped up in a strange looking package. You either love the look of this car or you hate it. For those of you who love it, there is more information from the seller below the photos. The asking price is $11,900.
This is a wonderful example of a rare 1981 Citroen CX Athena. It is actually titled as a 1973 car for registration purposes. Thanks to the Hydro-Pneumatic suspension this car rides like a magic carpet. The exterior is in excellent condition. the car only has 26,250 actual miles and has books and records since new including shop manuals. It drives as new, starts every time easily and purrs like a kitten. Originally a California car it has no rust anywhere. Included are cool, comfortable sheepskin covers. Everything works as it should except the fuel gauge. To my knowledge, there are no mechanical issues what so ever.
One of the last of the Mark I models, it is simple, a pleasure to drive, easy to work on, and very reliable. The amazing ride you have to experience to believe.
Hate, Love, Want, Have a Story or Have Another One For Sale? Let us know in the comments BELOW.