1974 VW Karmann Ghia TC – Very Rare Volkswagen
The 1974 VW Karmann Ghia TC is a rare classic car that's definitely worth taking a look at if you're a fan of vintage vehicles. This particular model was only manufactured for a single year, so it's quite hard to come by nowadays. It's a two-door coupe with a sleek design and plenty of power under the hood. If you get your hands on one of these, you'll definitely have something special!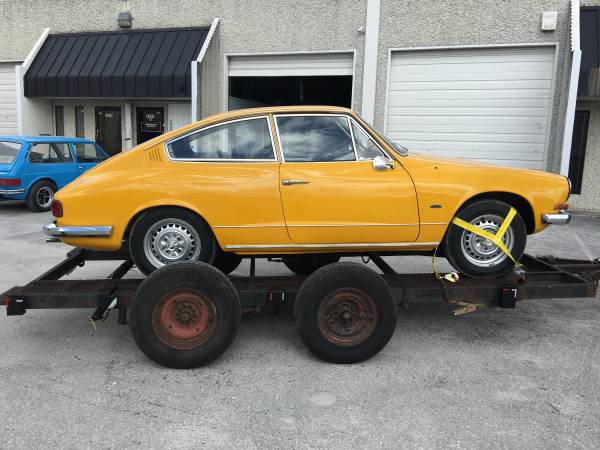 1974 VW Karmann Ghia TC
We love rare VWs at AutomobileFinds, this is perhaps one of the rarest in the USA. The VW Karmann Ghia TC. The seller is asking $35,000. The car has been restored and it looks fantastic. You will be hard pressed to find another TC in any condition. See more from the seller below the photos.
From the Seller on Craigslist in Miami, Florida.
About the VW Ghia TC
Hate, Love, Want, Have a Story or Have Another One For Sale? Let us know in the comments BELOW.