4×4 Friday – 1970 Jeep Jeepster Commando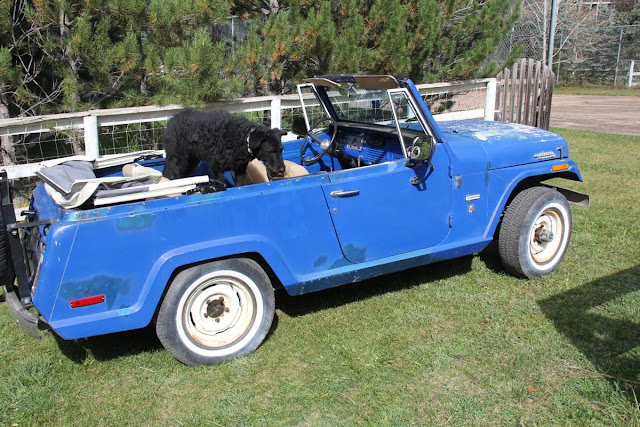 1970 Jeep Commando
Perfect fishing, camping and fun Colorado 4×4. The dog knows this 4×4 is going to some fun places and he can't wait. See more from the seller on Craigslist.
Owned for over 16 years, this is a great example of a rare Jeepster Commando. 6 cylinder Dauntless Engine. Replaced over the years: radiator, spare carrier, fuel pump, water pump, alternator, battery. Spare tire not included. Soft top fits great and is in very nice condition. Hard top and luggage rack. Paint is rough but I have preferred it that way. Character? Has had some rust but has been sanded and rust proofed. Gas gauge doesn't work.
Runs great! Tires not great. Front fender bent due to a falling tree.
Needs some work but generally in good condition. Gets a lot of attention around town!
Starts with ignition button under the key. Mechanics manual included.