1969 AMC AMX/3 Monza Car Bizzarrini BMW, ItalDesign Concept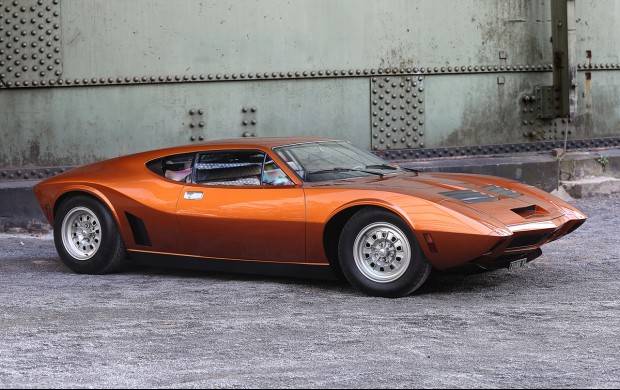 The love affair with American/Italian Mashups continues. This one is a mix of design and engineering from AMC, Bizzarrini, BMW and ItalDesign. The car is being offered in January in Scottsdale, AZ by Gooding and Company.
Seller's Description:
In 1968, American Motors sought to focus on more performance-based products that could better compete with foreign competition and infuse excitement in the brand. Richard "Dick" Teague, the head of design at AMC, was tasked with designing a mid-engine sports car, which resulted in the AMX/3 program. The program collaborated with other firms, which included BMW, ItalDesign and Bizzarrini to assist with the engineering and design elements of the AMX/3. This example is known as the Monza car, due to the aerodynamic development that Bizzarrini put it through at the racetrack in 1970, testing that resulted in a top speed of 170 mph. After an extensive concours-quality restoration, this AMX/3 won First in Class at the 2016 Pebble Beach Concours d'Elegance®, in the featured Bizzarrini class. This is a rare opportunity to own a piece of American automotive history.
Hate, Love, Want, Have a Story or Have Another One For Sale? Let us know in the comments BELOW.