1965 SAAB MODEL 96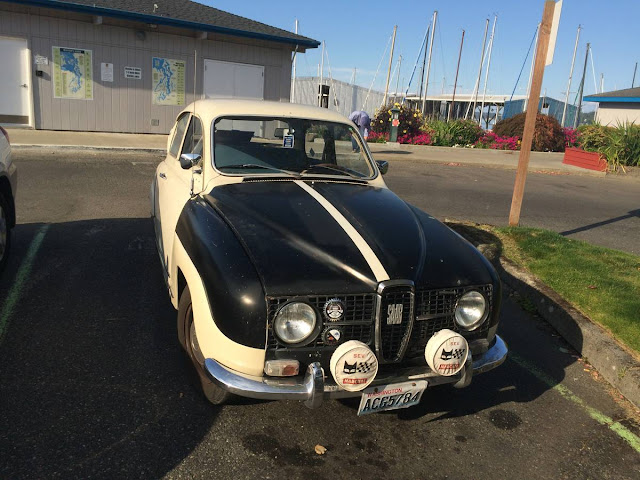 Vintage Saab 96 for sale in Washington State. See more from the seller on Craigslist.
1965 running gear,1968 body with1971 v4 engine, registration thru washington state is 1965
4-speed on the tree, V4 Engine. Competition tuning two weeks ago including: new fuel pump, adjusted clutch free-play, adjusted valves, new spark pugs, set carburetor.
needs exhaust work left head pipe cracked good time to put tuned exhaust on around 400.00 to do
Stock interior, all gauges operational, tires 1/4 wear. Shocks new 2015, new clutch 2014.
would consider trade for a vw van or dodge magnum station wagon
$4,100 OBO. SERIOUS INQUIRIES ONLY PLEASE. clean title in hand. Seller's information Click Here





.