1965 Porsche 356 SC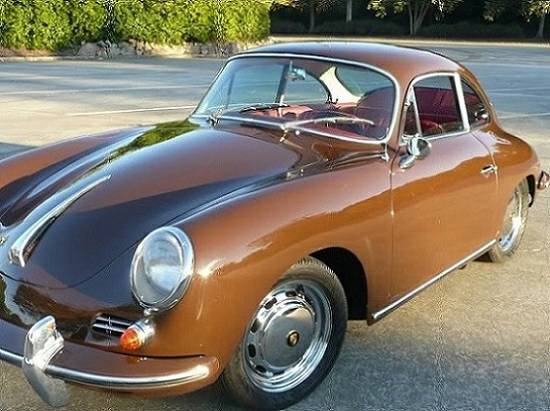 1965 Porsche 356SC
I hate the brown but love the car. This Porsche 356SC is for sale for $33,800 in Utah on Craigslist.
Read more from from the seller:
New Chrome throughout, window frames, bumperettes, lights, wheels and hubcaps.
4 date stamped wheels 8/64. Rechromed and balanced after installing new Continental 185/55×15 ContiProContact tires. Rebuilt brake calipers, new Koni Red shocks, freshly turned rotors, repacked wheel bearings with new wheel seals. Brakes stop the car beautifully and evenly with no pulsation or pulling to one side or the other. The brakes are excellent!
New Autos International interior, new carpets, new headliner, new body rubber seals, new glass windshield and rear window rubber seal, new windshield and rear window aluminum molding. New door seals and furry strips and vent window rubber; all window frames were fully disassembled and sent off to be rechromed and then painstakingly reassembled with the correct screws, bolts and nuts.