1963 Iso Rivolta IR340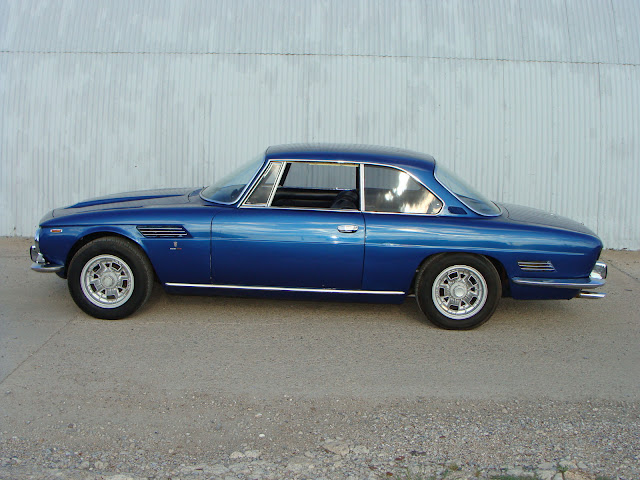 An Italian with an American V8, this is one idea that should never die. These cars were overlooked for years, but now the values are sky high. This 1963 Iso Rivolta features a 327 Chevrolet V8, same as the Corvette. See more from the seller on
eBay
.
Rare Racing Bred Italian Grand Turismo 1963 Iso Rivolta IR 340 # 051 Constructed 1962, Delivered USA 1963-The Dream of Renzo Rivolta, the Italian Industrialist, with Exquisite Styling of Giorgetto Giugiaro of Bertone; together with the Race Bred Engineering from Giotto Bizzarrini, the Father of the Ferrari 250 GTO. Chassis IA330051 is one of only 797 units constructed.
Rebuilt Chevrolet 350 V8 30 degree over.
5 seater Grand Turismo with a top speed of 200kph/124mph.
4 Speed Transmission, Air Conditioning, New Headliner, Rack and Pinion Steering,De Dion Double trailing arm axle with Watts linkage, Coil Spring over Koni Shocks
3.31 Jaguar Rear end, 4 Wheel Disk Brakes
Excellent running condition, needs carpeting, front seat reupholstered, and minor cosmetics to be finished.
Car qualifies for FIVA/Historic Rally's/Racing
#1-2 cars currently trading @ $90-170K USD Chassis # 002 reportedly sold for $400k USD
More than 400% appreciation over the last 5 years. Still an relative unknown and under valued classic motorcar.
Includes:
Original Iso 2 bolt main Corvette 327 short block
5 Original Ruote Borrani's Wire wheels (restored)
6 Campagnolo Lamborghini Muira Elektron magnesium alloy lightweight racing wheels 5 in excellent condition 6th has minor road rash, but holds air.
2 additional Jaguar Salisbury rear ends
Gage's,Front seat frames, rear springs
Air conditioning sheet metal, windscreen trim and more.
Hate, Love, Want, Have a Story or Have Another One For Sale? Let us know in the comments BELOW.