1955 GMC 4×4 Big Window Truck – 4×4 Friday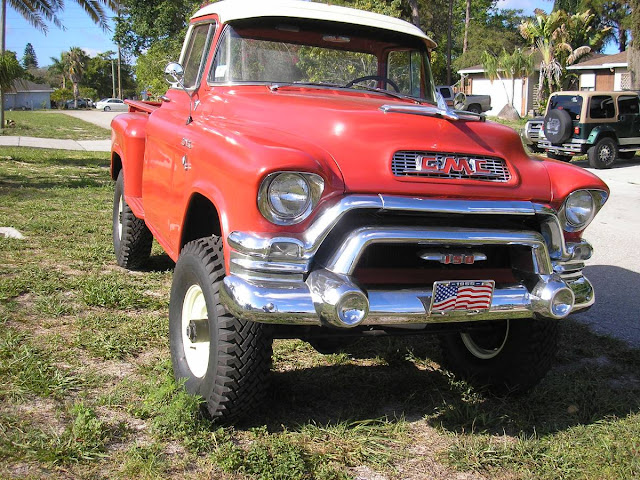 Yeah, this is your Grandpa's GMC and it is not some Millennial's poser truck that is only intended to get you girls at the mall. There was a reason your Grandpa could beat you and your dad at arm wrestling and this truck without power steering is that reason. My favorite part is the GMC badging on the grill and the door sills, that or the hood ornament. Bad ass and no excuses!
See more from the seller on
Craigslist
. He is asking $30,000
Hate, Love, Want, Have a Story or Have Another One For Sale? Let us know in the comments BELOW.